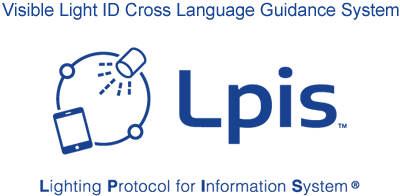 LED Light and ID Transmission Board
LED Light

The Visible Light ID Cross Language Guidance System can be utilized with existing LED light fixtures.
If you currently use a form of lighting other than LED, we can propose compatible LED lighting options.
IID Transmission Board

1 Board/15,000 JPY (tax not included)
Connection processing fee included
Board installation charge

These charges can vary depending on the number of lights and the conditions of the installation site.
For more details, please contact us.
Guidance Application
Application Creation

iOS・Android / each 800,000JPY~
Customization based on the client's request is also possible.
Application Registration Fee

AppStore Registration Fee is 30,000JPY (Tax not included)
Includes first annual iOS Developer Program Fee
Other

Depending on the agreement the following charges may apply.

WEB Server Charge
Domain Charge
Annual iOS Developer Program Fee
OS Version Application Support Fee
We can consult with you to find the best plan for your needs. If you have any questions or concerns, please contact us at any time.